Join us Memorial Day Weekend for the 13th annual Midwest Basketball Showcase at the CenturyLink Convention Center in Omaha. The MBS 2023 will have divisions offered for Girls 4th-11th grade and Boys 3rd-11th grade.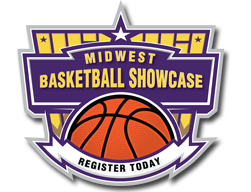 The Midwest Basketball Showcase is quickly becoming the tournament destination for the top (4th-11th grade) girls and (3rd-11th grade) boys teams in the Midwest.  This year's event will be held exclusively at the CHI Health Center Convention Center in Omaha. The CHI Health Center Convention Center (formerly the CenturyLink) is the current home of the Big East Conference Creighton BlueJays men's team. The MBS has teams coming from Colorado, Iowa, Kansas, Minnesota, Missouri, Nebraska, Oklahoma, Colorado, North Dakota, South Dakota, and Tennessee and offers a chance for summer travel teams to play against great competition in a spectacular setting.
14 full-sized courts inside the convention center, making the Midwest Basketball Showcase the largest single-site boys and girls tournament in the Midwest.
The MBS has a 4 game guarantee with many teams playing the 5th game.  For the high school girls, coaches from NCAA Divisions 2 and 3, NAIA, and Junior Colleges from around the Midwest will be in attendance.  For high school boys, coaches from NCAA Division 3, NAIA, and Junior Colleges from around the Midwest will be in attendance.  Awards will be given for 1st place and 2nd place.
Omaha and the staff of the MBS 2023 are excited to host you and your families this summer!
The Midwest Basketball Showcase began in 2011 as a tribute and fundraiser for the Omaha Sparks girls summer travel team. The Sparks began playing together in the 3rd grade. By the time they graduated high school, the Sparks had played in tournaments over the Midwest and in Colorado, Florida, Georgia, North Carolina, Oklahoma, and Washington, D.C., winning over 20 tournaments and defeating girls teams from 21 different states. Their purple and gold uniforms and matching shoes were recognized throughout the Midwest. Six of the Sparks girls won a Class A state championship in Nebraska. The girls are now attending or did attend Creighton University, Iowa Western Community College, McCook Community College, Northeast Community College, University of Kansas, Kansas State University, University of Nebraska-Kearney, Angelo State University, and Chipola Community College either as a member of their women's basketball team or as a student.
In the 11 year history of the MBS, we have been fortunate to have some of the top HS girls in the Midwest play in our event. College coaches from Division 2 and 3, NAIA and Junior Colleges have been in attendance each year to scout our high school girls and boys division. Alumni of the MBS are currently playing, or have played, college basketball at the following universities: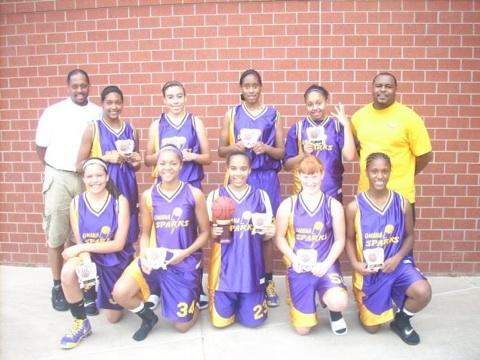 Alabama A&M
Angelo State University
Arkansas-Little Rock
Augustana
Bellevue University
Bradley University
Briar Cliff
Brigham Young University
Butler University
Cal Baptist
Cal State Fullerton
Central Community College
Central Connecticut State
Chipola Community College
Clemson
College of St Mary
Colorado State University
Concordia University
Creighton University
Doane University
Drake University
Emory University
Florida A&M
Florida Southern
Florida State University
Fort Hays State
Fresno State
Gonzaga
Hastings University
High Point
Holy Names
Illinois State
Illinois State University
Iowa State University
Iowa Western Community College
Jacksonville State
Kansas City Community College
Kansas State
Kirkwood Community College
Lehigh University
Liberty University
Longwood University
Loyola of Chicago
Massachusetts
Midland University
Missouri Western
Morningside
Nebraska Wesleyan
North Dakota State University
Northeast Community College
Notre Dame
NW Missouri State
Oklahoma State University
Old Dominion
Peru State
Rogers State
Saint Leo
Salt Lake City Community College
San Diego State
Simpson College
Snow Valley Community College
South Dakota State
Stanford
SW Minnesota State
Syracuse
TCU
Tennessee State
Texas Rio Grande University
Univ of Illinois
Univ of Iowa
Univ of Massachusetts
Univ of Missouri
Univ of Nebraska
Univ of Nebraska-Kearney
Univ of Nebraska-Omaha
Univ of New Mexico
Univ of Northern Iowa
Univ of Oklahoma
Univ of Purdue
Univ of San Diego
Univ of Sioux Falls
Univ of South Dakota
University of Cincinnati
University of Wyoming
Villanova University
Washburn University
Wayne State
West Texas A&M
Wichita State
Wisconsin